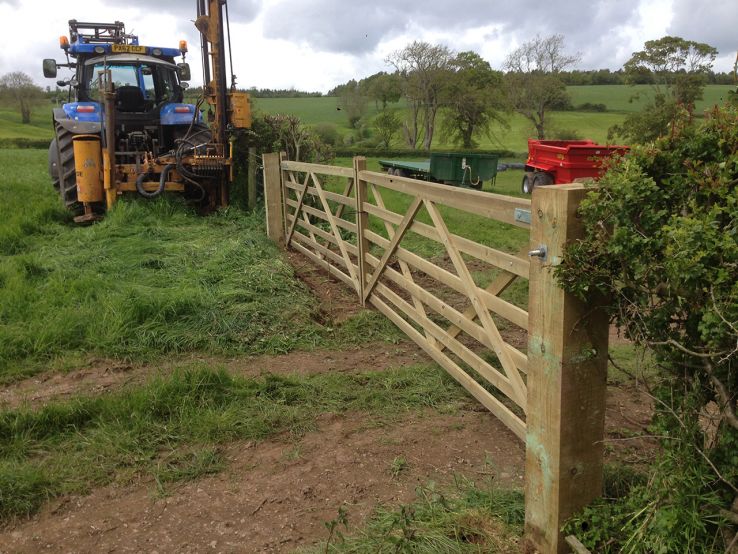 T A Hodgson Limited
Oak Tree Woodhead Farm
Edenhall
Penrith
Cumbria
CA11 8TD
07715 028 366
Do you run a farm? If so, you'll know the day-to-day difficulty of keeping everything in order. Making sure everything is properly tended to is enough of a job, you don't want to have to worry about other tasks. Especially if those tasks don't fall under your expertise. To save yourself hassle sometimes it's just easier to get in an expert.
TA Hodgson started out as farmers, so we know firsthand the struggles of maintaining a successful farm. Our services are used by farmers all around Penrith and surrounding Cumbria. We specailise in offering solutions to the agricultural industry including the following:
Farm fencing - we'll install fences so you don't have to. Your livestock will be kept safe and under control with our help.
Agricultural plant hire - know how to do the task, but don't have the machinery? We have a range of operated vehicles including tractors and a combine harvester available for hire so you can get the job done.
Groundworks - whether you need drainage or foundations, we'll take away the hassle of groundworks.
If you choose agricultural contracting from TA Hodgson you'll not only save yourself hassle, but time and money. Our expertise means we're able to carry out any tasks you may need quickly and efficiently. So if farming is disrupted, we'll let you get back to it as quickly as possible. The time you save by giving the task to us means you can focus more on running your farm and making money.
Can't find what you're looking for? Need something else and want to find out if we'll do it for you? Get in touch to find out more. Give us a call on 07715 028 366 for a faster response.