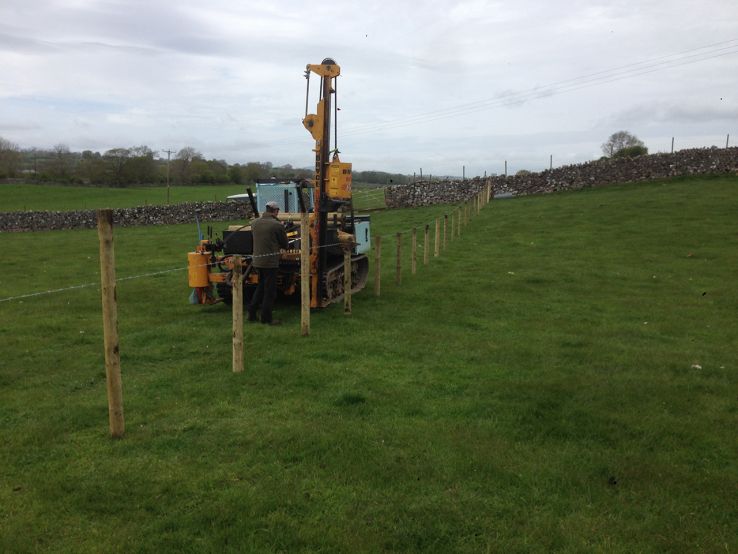 T A Hodgson Limited
Oak Tree Woodhead Farm
Edenhall
Penrith
Cumbria
CA11 8TD
07715 028 366
Do you have a large area that you need to fence? Whether it's for your own property or for a customer, fencing can be a bit of an arduous task. Tackle the role by hand, and you'll need hours and hours to get the job done. Technology can help make things easier.
Want a bit of help with your fencing? TA Hodgson have post knockers for hire in Penrith and surrounding Cumbria. Get in touch today for a free quote. Or give us a call on 07715 028 366 to get one now.
To put up a fence, you need to ensure the posts are properly inserted into the ground. Doing this manually takes a great deal of effort. Even with a few people doing the task, it takes a while. If you're paying someone by the hour to install fencing for you manually, this may not be the most cost effective way. You would save money initially by not hiring any special equipment, but you'd end up paying more because of the time taken. Hiring a post knocker makes the job easier, faster and saves you money.
Post knockers, or post drivers, come in a variety of forms. They're made to fit onto different vehicles, whether they be diggers or tractors. With the use of a post knocker, you only need one person for the job. The traditional, manual way requires a second person to hold the post in place. So by using post driver hire, you'll end up saving money in the wages of a second worker.
Every fencing job is different; at TA Hodgson we understand that. For this reason, we have various types of fence post rammer available for hire. Even if you're not sure what's best for your job, we have the experience to advise you.
We have the following types of fence post driver for hire:
• Bryce Suma post drivers - these fit onto tractors or tracked dumpers.
• Protech post drivers - attaches to digger/excavator.
• Quickfencer - fits onto your tractor.
Want to take all the work out of fencing?
Fill out our contact form
to start talking about hydraulic post driver hire today. You'll save time, money and effort. What's not to like? Give us a call on
07715 028 366
for a faster response.