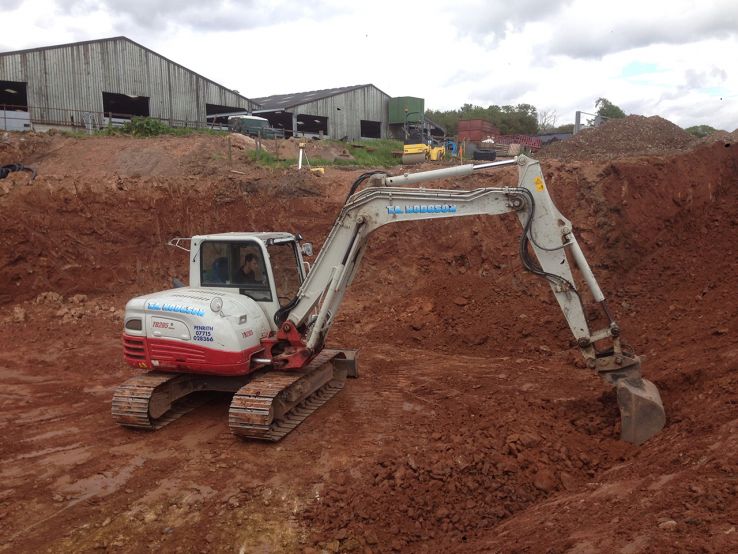 T A Hodgson Limited
Oak Tree Woodhead Farm
Edenhall
Penrith
Cumbria
CA11 8TD
07715 028 366
Do you need to make a trench for a construction project? Or need to move some soil to really get started? Whatever the nature of your construction work, it's likely you'll benefit from the use of a digger.
Looking to hire a digger to make building work easier? TA Hodgson have diggers for rental in Penrith and surrounding Cumbria. Get in touch today for a free quote. Or give us a call on 07715 028 366 to get one now.
Whether you're preparing a site for construction, or your project is in full swing there will be large amounts of material to move. Relying on workers to do this alone takes time. One man can only carry so much. As well as this, if workers don't carry correctly, they risk injury. It may even take multiple workers to move the amount of materials you need. More workers mean more wages and your project could end up being more and more expensive. All of these problems can be reduced, by simply hiring a digger.
Buying a digger for yourself would be hugely expensive, and probably pointless. It's unlikely you'd get enough use out of it to be worth it. Fortunately, TA Hodgson have diggers for hire in Penrith and Cumbria. With one of our Takeuchi diggers you'll make moving earth and materials a doddle. If you have the right expertise our self drive digger hire also saves you money on the cost of a driver. You'll save money and finish construction quicker than relying on men alone. With the added bonus of not having to worry as much about your workers' health and safety, hiring a digger to do a man's job seems a bit of a no-brainer.
We have a range of Takeuchi diggers available for hire. From mini diggers to larger models, ranging 1 ton to 9. So whatever job you need done, we have the right stuff.
Do you want to make your construction project quicker, safer and less costly? Get in touch with TA Hodgson to arrange your digger hire today. Even if you're not sure exactly what machinery you need, we have the expertise to point you in the right direction. Give us a call on 07715 028 366 for a faster response.